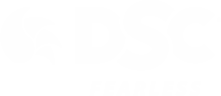 DSC Cricket is a premier company that specializes in the manufacturing and distribution of top-notch cricket equipment. The firm offers an extensive array of products, including but not limited to cricket bats, balls, gloves, helmets, cricket shoes, apparel and other essential accessories.
At DSC Cricket, quality and performance are of utmost importance. The company employs cutting-edge technologies and employs only the finest materials to design and manufacture its products, guaranteeing that they meet the highest standards for both durability and functionality. In addition to its unwavering commitment to quality, DSC Cricket is also dedicated to innovation, continuously seeking new ways to enhance its offerings and cater to the evolving needs of cricket enthusiasts.
As a result of its commitment to excellence, DSC Cricket has garnered a strong reputation in the cricketing community and is widely recognized as a trusted brand by players, coaches, and fans alike. The company is passionate about supporting the growth and advancement of the sport, and it is dedicated to providing its customers with the most exceptional products and services.
Products manufactured by the Company are exported to all cricket-playing nations including England, Australia, South Africa, Bangladesh, Sri Lanka among others and used by top players including David Warner, Usman Khawaja, David Miller, Alex Hales, Ash Gardner among others. Official Website:
dsc-cricket.com